Back in December I was invited to the press preview of the new and improved The Horseshoes at East Farleigh pub and restaurant, about an hour away from Canterbury on the opposite side of Kent. I couldn't make it to the event because of personal commitments, but I was able to reschedule and visit the restaurant at the start of January. Set in a pretty village on the outskirts of Maidstone, The Horseshoes was recently renovated in late November 2019 and with an exciting new menu, I couldn't wait to visit and try the food.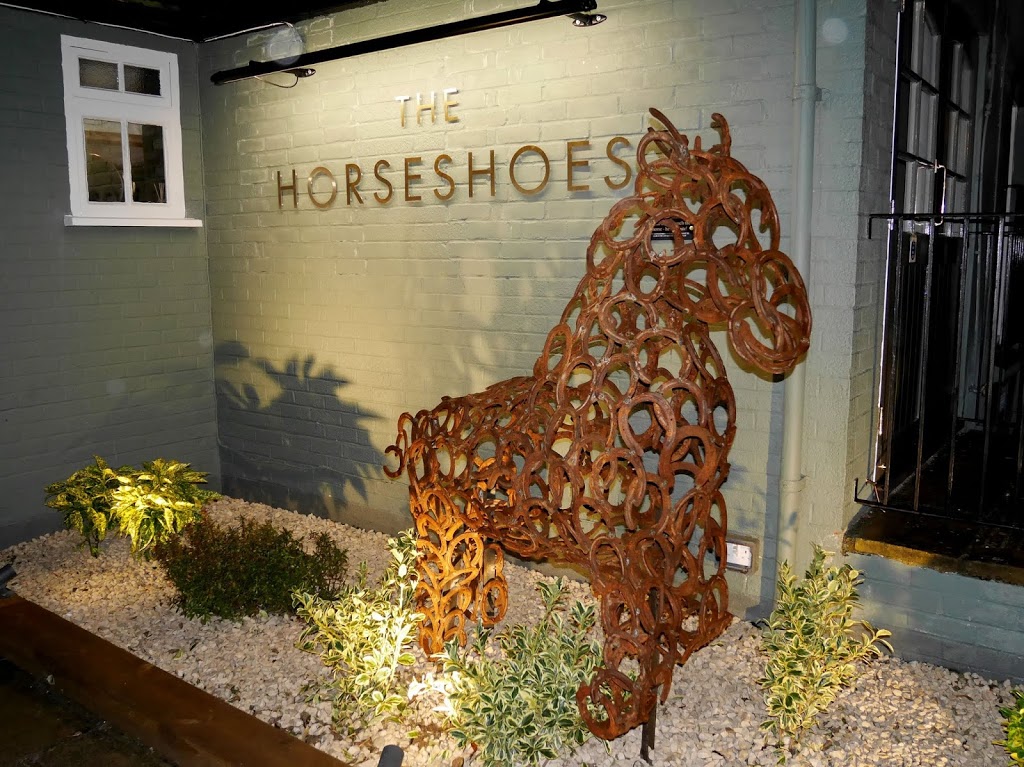 I was instantly in awe at the stylish but cosy decor. January can be such a horrible month and there's nothing better than stopping at a warm and cosy pub on a miserable, rainy evening. We were sat in a beautiful room with wood beams, a high ceiling and our table was right next to a radiator so I was comfortable for the entire evening.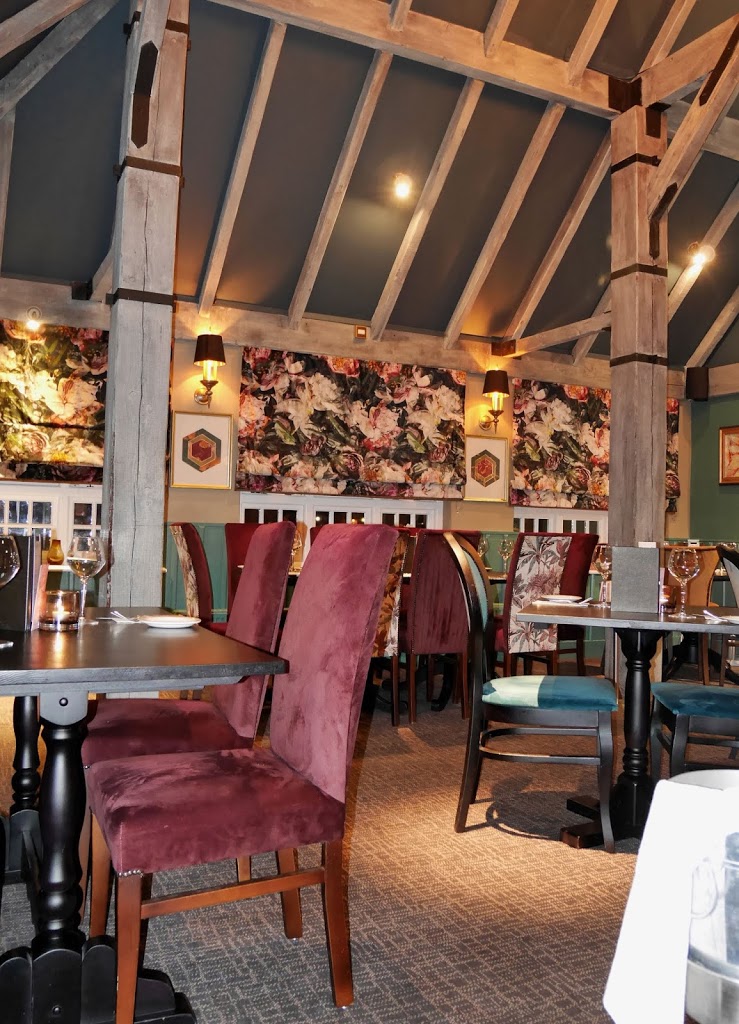 Amy was our server and she was a delight: offering us recommendations when we couldn't choose between 2 options on the menu. I went for the vegan menu, Stuart had the main menu and on both there were a huge variety of options. For starter I had the Roasted Lentil Falafel, something I've enjoyed eating for years but rediscovered how great it was last year in Istanbul, Turkey. This falafel was served with beetroot hummus, Lebanese-style dip and ciabatta and wow, what a combination of flavours. The hummus tasted almost tomatoey and as someone who never fully finishes a course when I'm out for dinner, I was proud to say there was a clear plate at the end. Stuart picked the Balsamic & Rosemary Lamb Koftas and for the meat-eaters among you, you'll be pleased to know that he thought this dish was delicious too.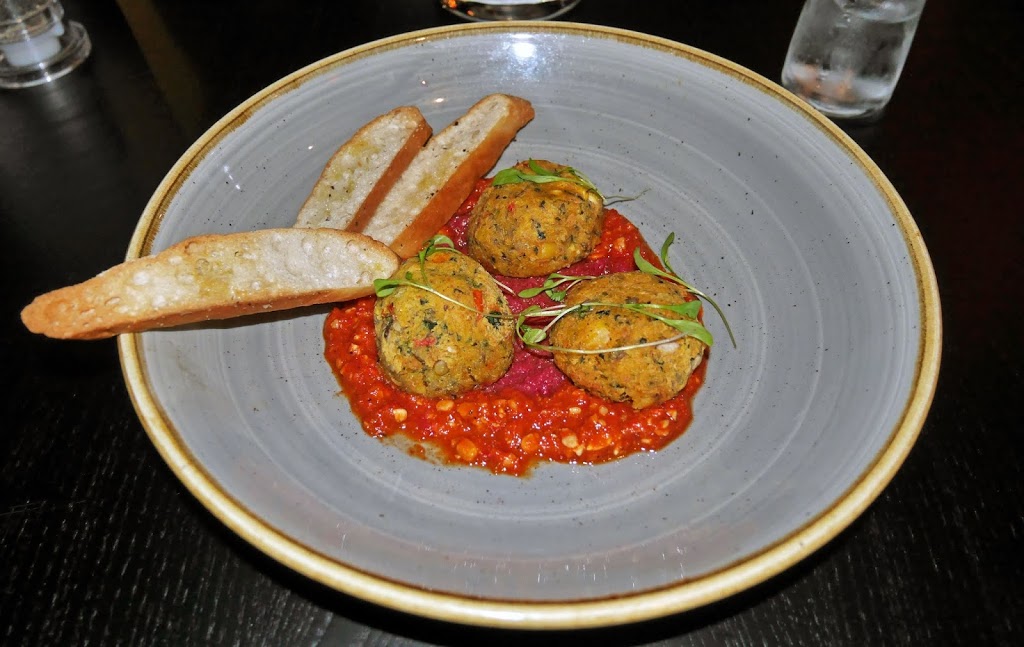 For my main course I ordered the Spiced Coconut Curry with miso sesame aubergine, broccoli, a scorched red chilli and sticky jasmine rice. It was very spicy with the chilli, but the coconut flavouring was fantastic. It smelt amazing too, which is always a plus point. Stuart's main course was in another league though. He had a huge portion of pork belly with scallops on dijon chive mash, cavolo nero, crisp prosciutto and a red wine & sage jus. When it arrived we were both amazed at the sheer size of it and by his reaction to the taste, it's safe to say that the restaurant are onto a winner with this dish.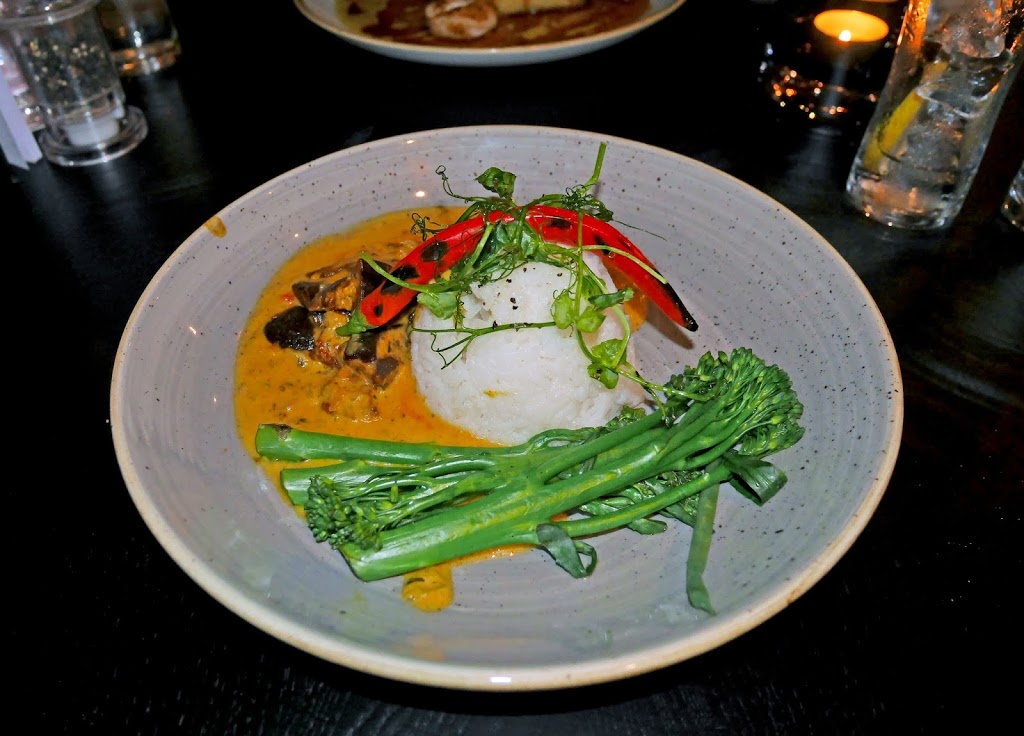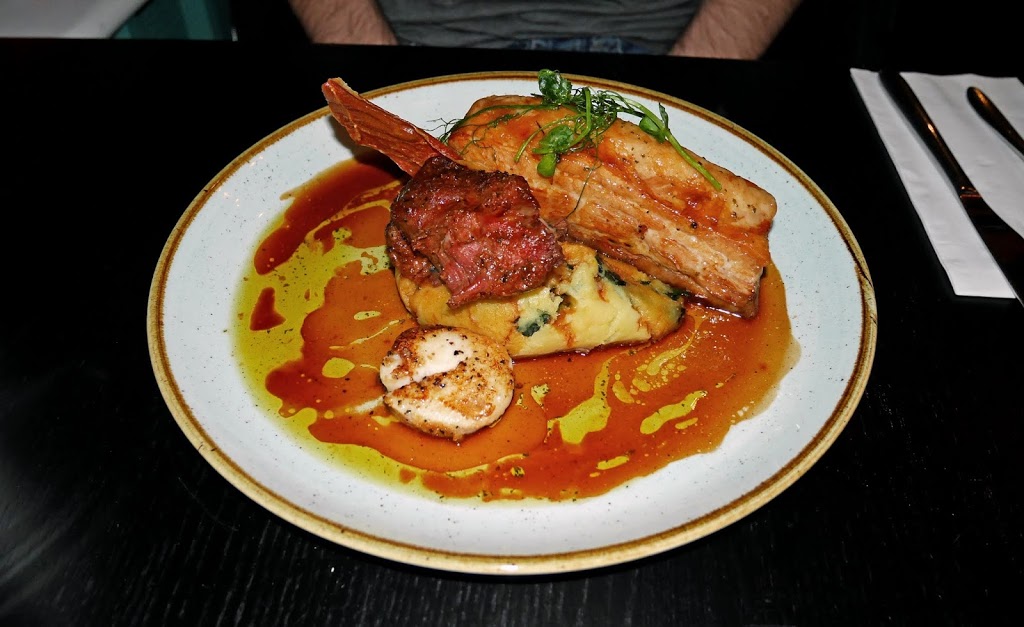 After a short break it was time for puddings and the dessert menu alone had 13 choices. I was instantly sold on the idea of a triple chocolate cookie with ice cream and Stuart picked The Ambassador's Melting Chocolate and Hazelnut Bomb on Amy's recommendation. One of the ice creams I picked was honeycomb and it tasted delicious when combined with the chocolate. The bomb desert was pretty spectacular and fun too as it's a challenge to crack the chocolate shell.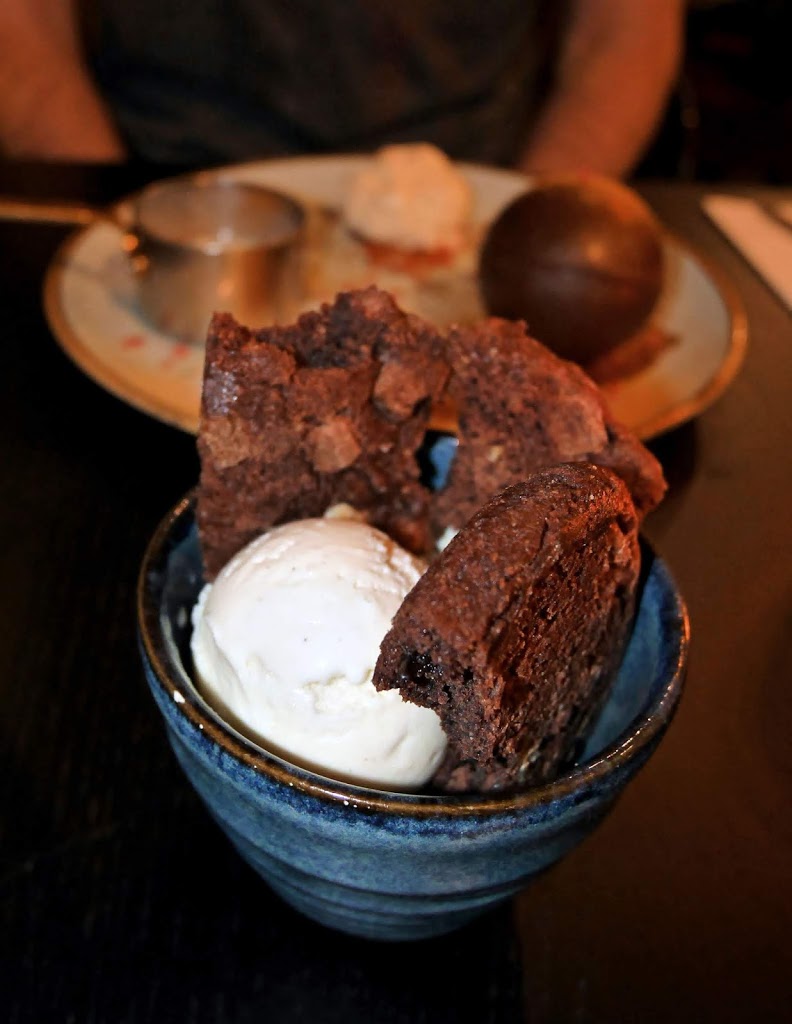 A cosy setting, fantastic food and a quaint location not far from one of Kent's main motorways, The Horseshoes is a wonderful restaurant to visit. The range of menus on offer takes pub food to a whole new level and if you book a table at The Horseshoes, you're getting a true culinary experience. I just wish we lived a little closer to East Farleigh as this would be a dream local restaurant. If you're local to Kent and fancy kicking the January blues, book a table at The Horseshoes this Winter with friends or family. It won't disappoint!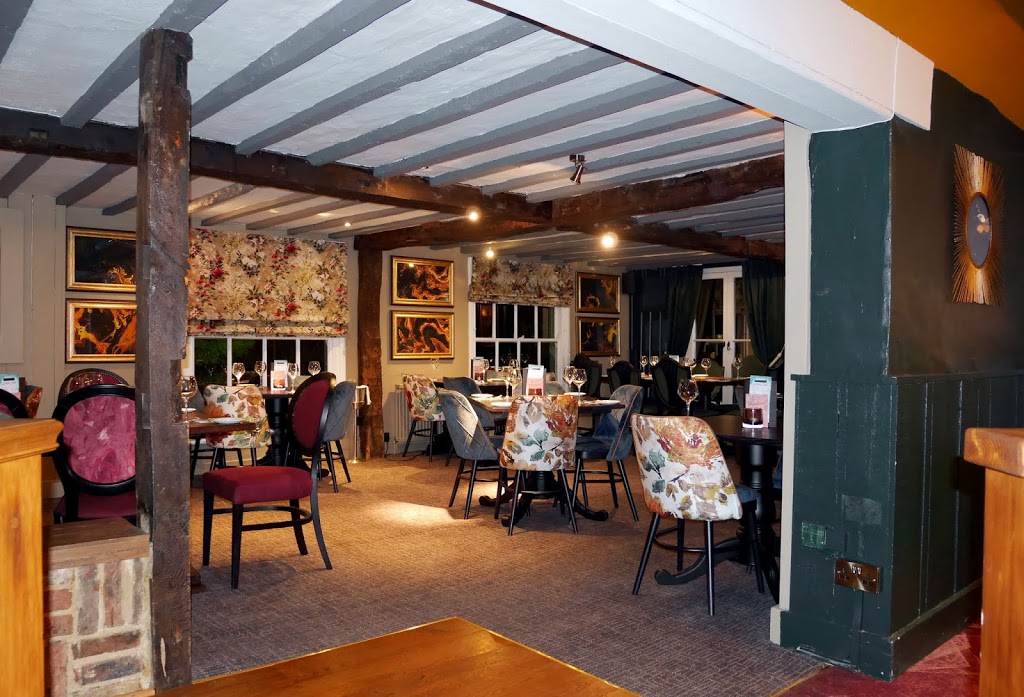 Thanks for reading my blog today.
Love Kat xxxx
*Our 3 course meal and drinks were gifted in exchange for a review. A big thank you to The Horseshoes for hosting us.