When family or friends come to visit us in here in Kent, I like to take them to local places for food that they wouldn't be able to find at home. The Alice and the Hatter tearoom in Herne Bay is one of these places: about 25 minutes away from Canterbury by car, offering a very different lunch experience to chain cafés and eateries. Slap bang in the centre of town, there is a car park less than 5 minutes walk from Alice and the Hatter and the tearoom is brilliantly located at only a short walk from the seafront. When my sister Steph and our friend Sarah came to visit me a couple of weeks ago, I booked a table at Alice and the Hatter and we stopped in the seaside town for a couple of hours at lunchtime. Filled with Alice in Wonderland décor, we were in for a real weekend treat.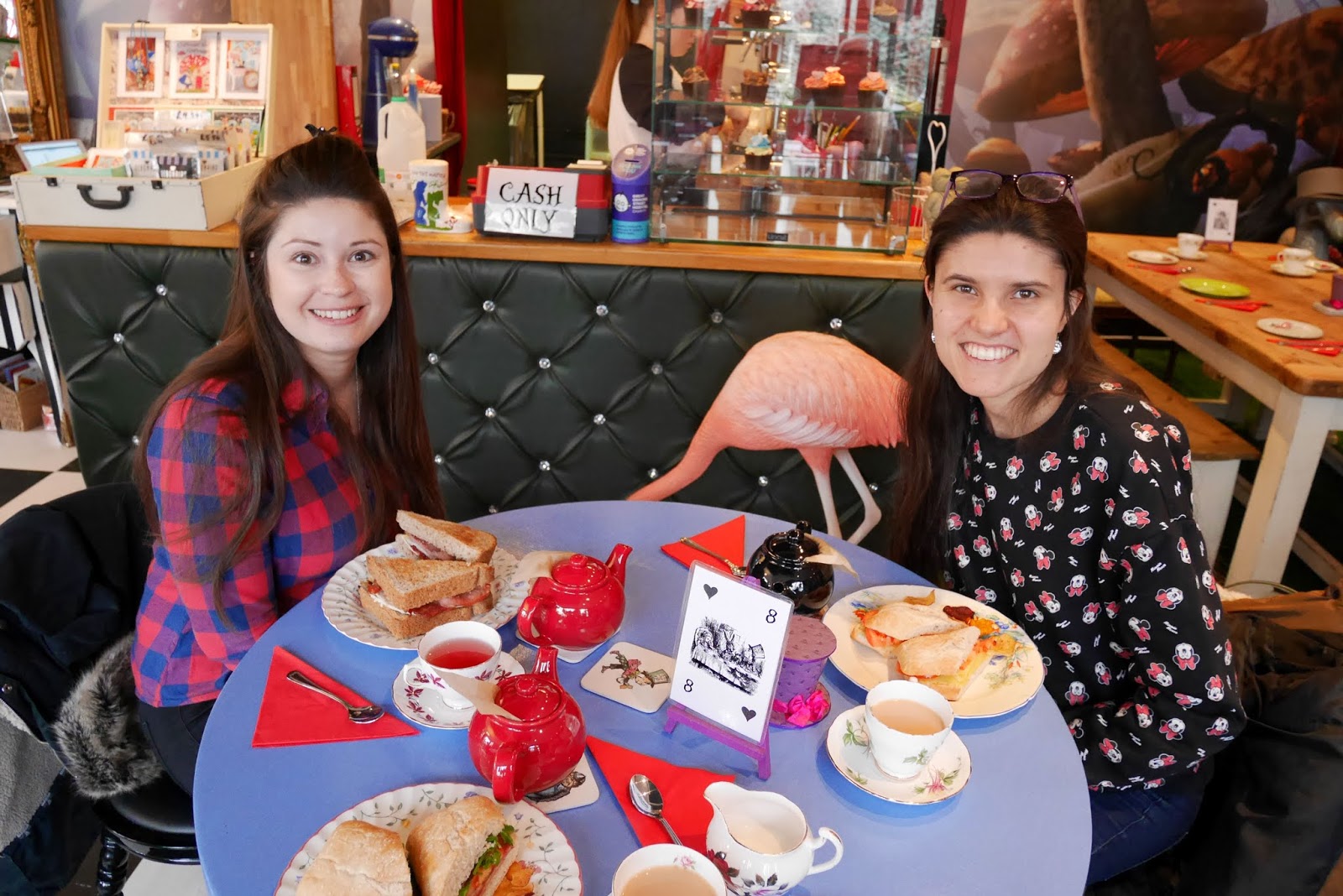 Our table was reserved for 12pm and I'm really glad we did book, as the tearoom was very busy with it being a Saturday. We were seated on a beautiful table at the centre of the restaurant and greeted with elegantly themed menus. My eye wandered straight to the heart-shaped sandwiches section of the menu and quickly spotted a vegetarian option. I ordered a 'Down the rabbit hole' heart sandwich without the avocado: essentially a toasted cheese and tomato sandwich on ciabatta bread, carefully cut into the shape of a heart. Served with delicious vegetable crisps, I was thrilled with my lunch choice. In a 'Wonderland' themed place I absolutely had to order a pot of tea as my drink and I chose the Earl Grey kind that smelt divine.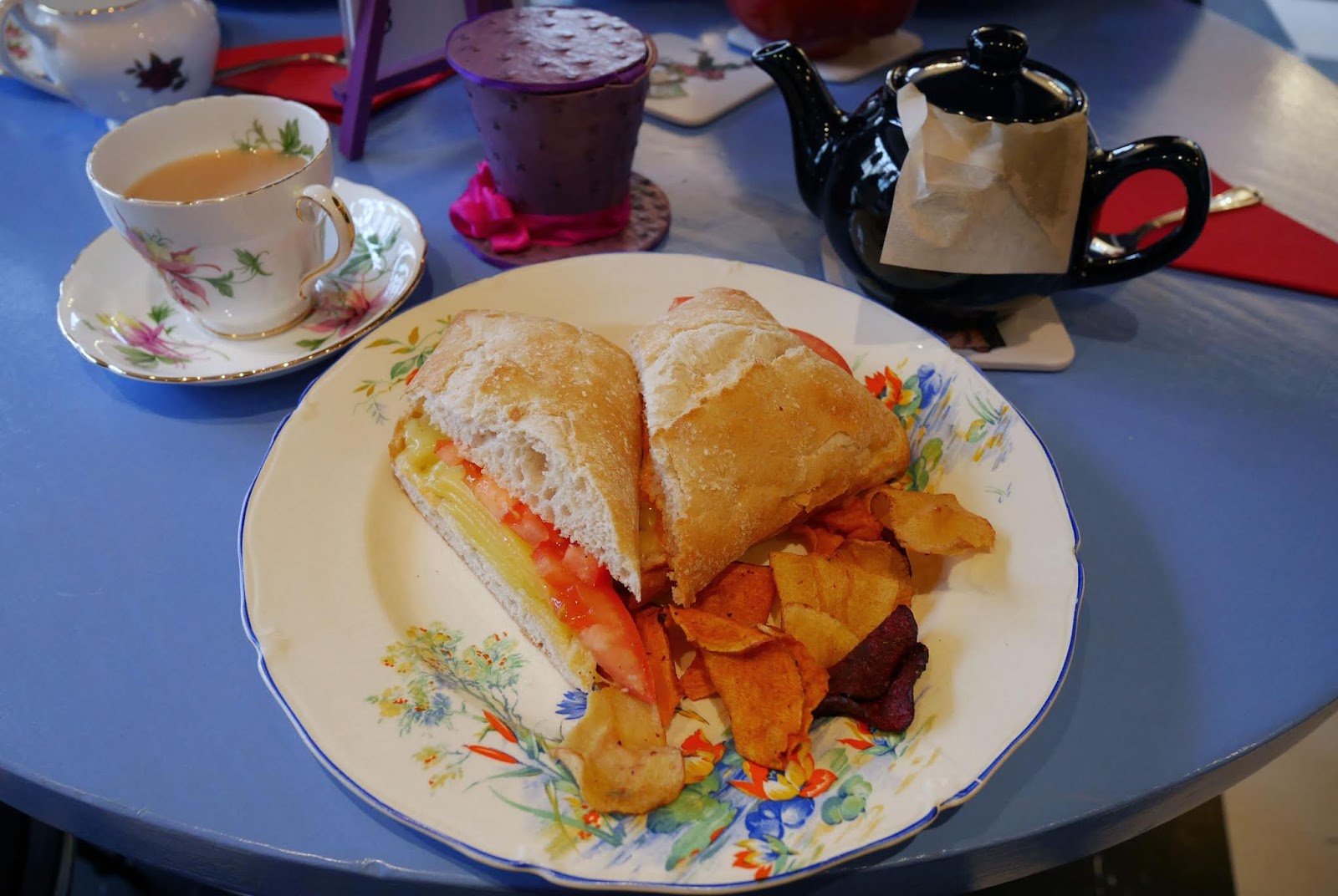 We didn't have any room for cake after our sandwiches, but that didn't stop us from purchasing some cupcakes to takeaway with us. The Alice, strawberry heart and chocolate cupcakes took our fancy and the host kindly boxed them up for us to take away with us.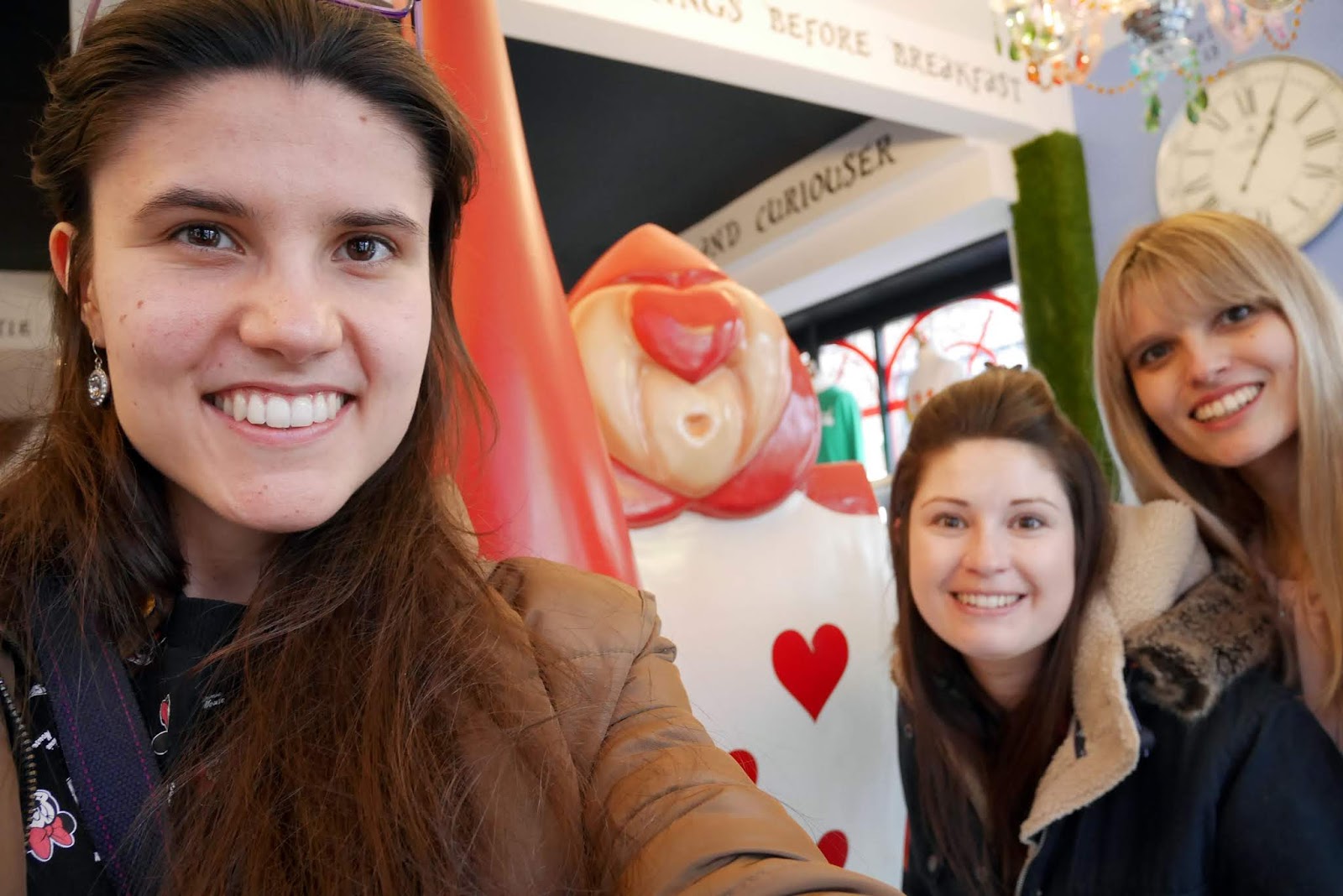 To summarise, it was a lovely themed lunch in the heart of Herne Bay. It wasn't a cheap lunch out by any means with 3 sandwiches, 3 pots of teas and 3 cupcakes totalling £37, but Alice in the Hatter is far more affordable than any of the London Alice tearoom experiences. There is convenient parking in the nearby Market Street car park starting at £1.20 an hour and you can always combine your visit to Alice and the Hatter with a stroll along the Herne Bay seafront. If you visit at a weekend, reservations are a must and you can make them via the tearoom's website.
Thanks for reading my blog today.
Love Kat xxxx