Stag Coffee & Kitchen is a Kent-based eatery offering breakfast and lunch in the heart of the city centre. With the business initially starting as a cafe in Ashford, the team behind Stag opened a Canterbury location at the start of the Marlowe Arcade in town, complete with al fresco dining space in St Margaret's Street. Stag is a popular weekend brunch spot and after weeks of seeing the outdoor tables full on our Saturday shopping trips, we decided to visit Stag with friends a couple of months ago. Stag is vegan-friendly with its adaptable menu and it was the ideal place to take our friends to, with some of them being vegetarian.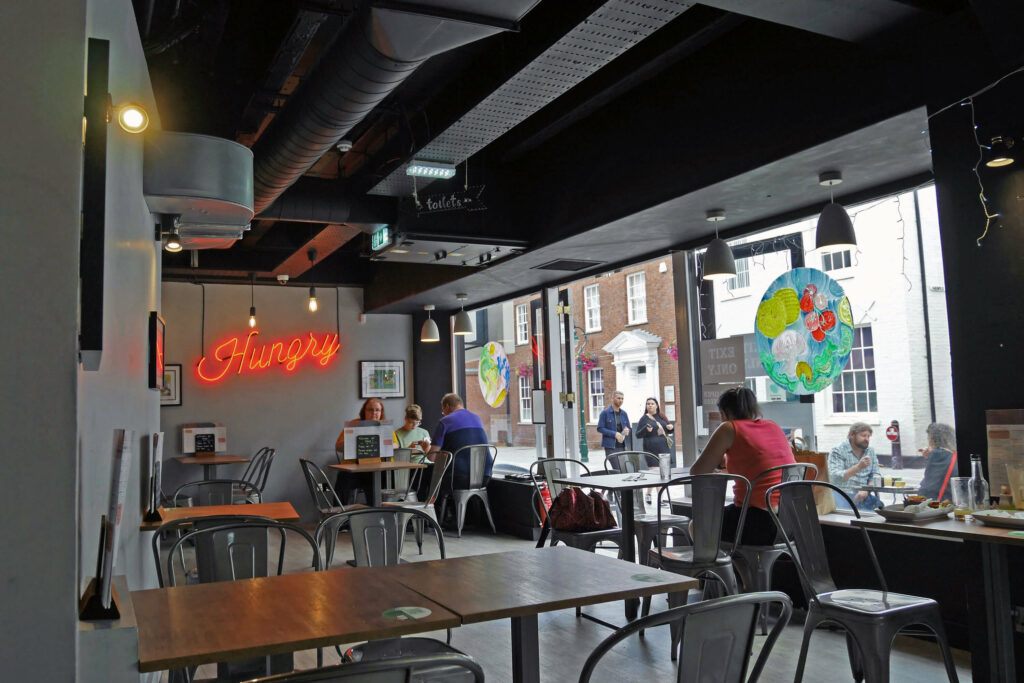 Affordable brunch menu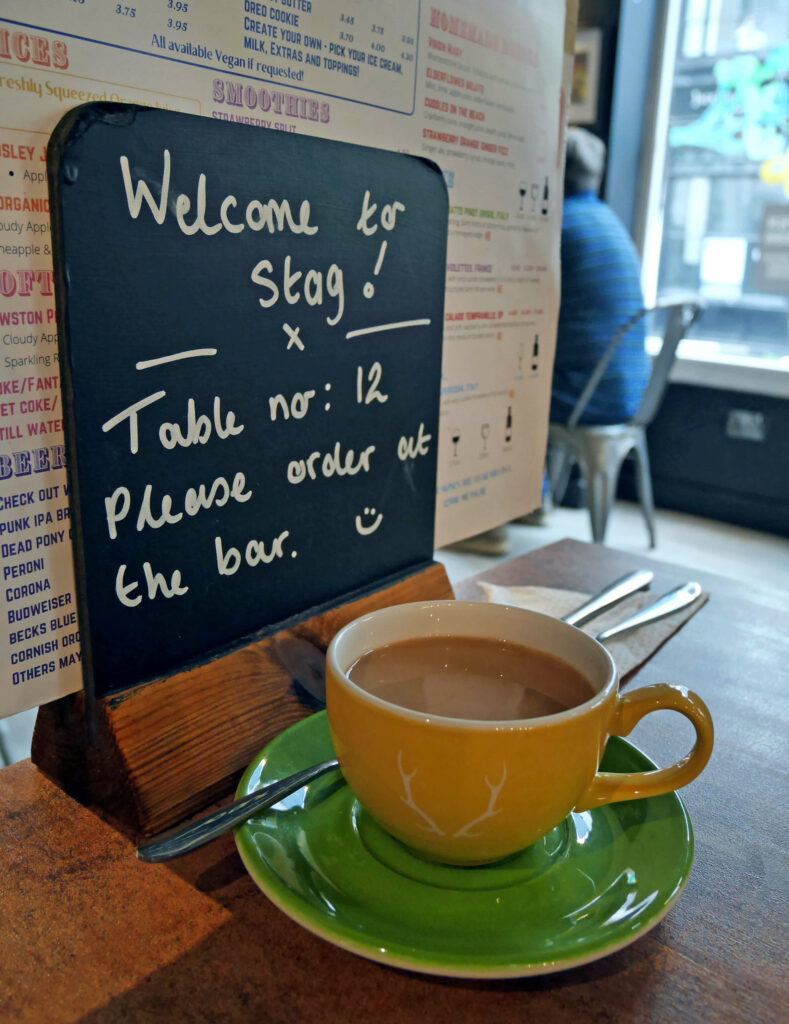 Stag doesn't have an online booking system but they do provide an email address 'info@stag-coffee.com' which I'm sure you can always use to make larger table reservations. Knowing there would be five of us for brunch, I rang the team ahead of our visit and a staff member let me know that a table was available. When we arrived in town we were seated quickly and provided with menus. The first thing I noticed was how affordable some of the menu items were. I'm on a bit of a protein drive at the moment with all of the running that I've been doing and after a brief glance at the egg options, I found an omelette and chips combo for £7.50. It was too early in the day for chips for me, so I swapped these for hash browns and the team happily obliged. The others all opted for different pancake stacks across the regular and vegan menus. The pancake stacks were very fairly priced at £6.50-7.50; made even more so when the plates actually arrived and they'd all been given about 5 pancakes each. My husband and I shared a pot of tea for our drink and when the cups and saucers arrived, they were even Stag branded which was a lovely touch for a local business.
Post-exercise eggs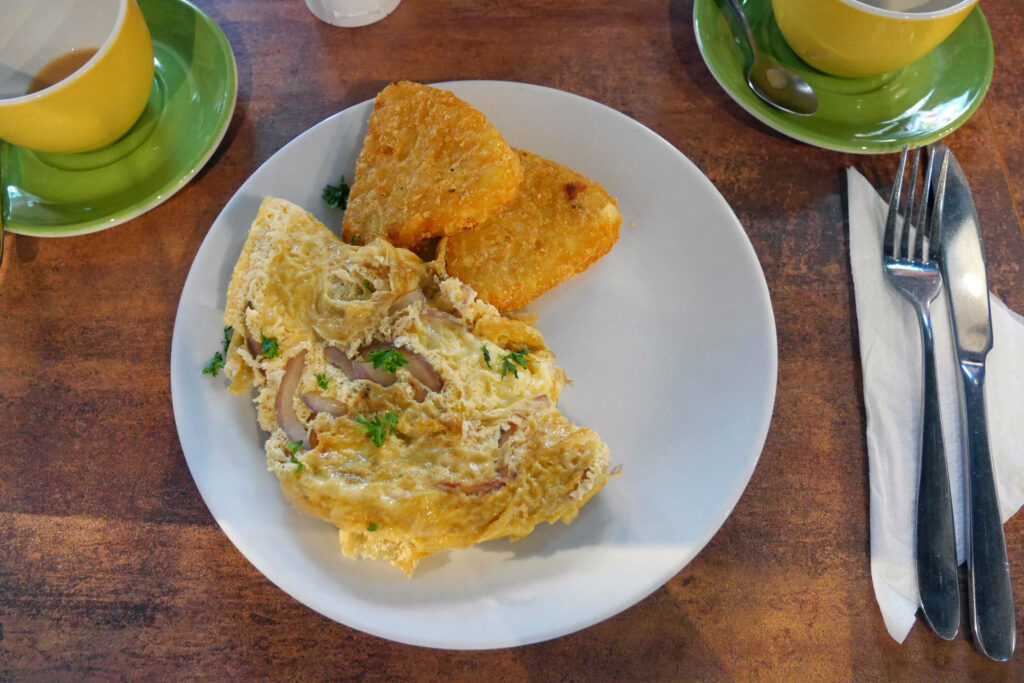 On the morning that we visited Stag, I'd been out for a longer run and was feeling a bit knackered and weak afterwards. The omelette certainly did the trick, providing me with an energy boost for the rest of the day. It was cooked just as I like with the outside ending up a golden brown colour and there was just the right amount of cheese and onion inside. The pancake stacks looked amazing too and the general consensus around the table was that the portion sizes were so generous that some couldn't manage the full stack. A success all round, we will definitely be coming back to Stag in the future!
A brilliant cafe in Canterbury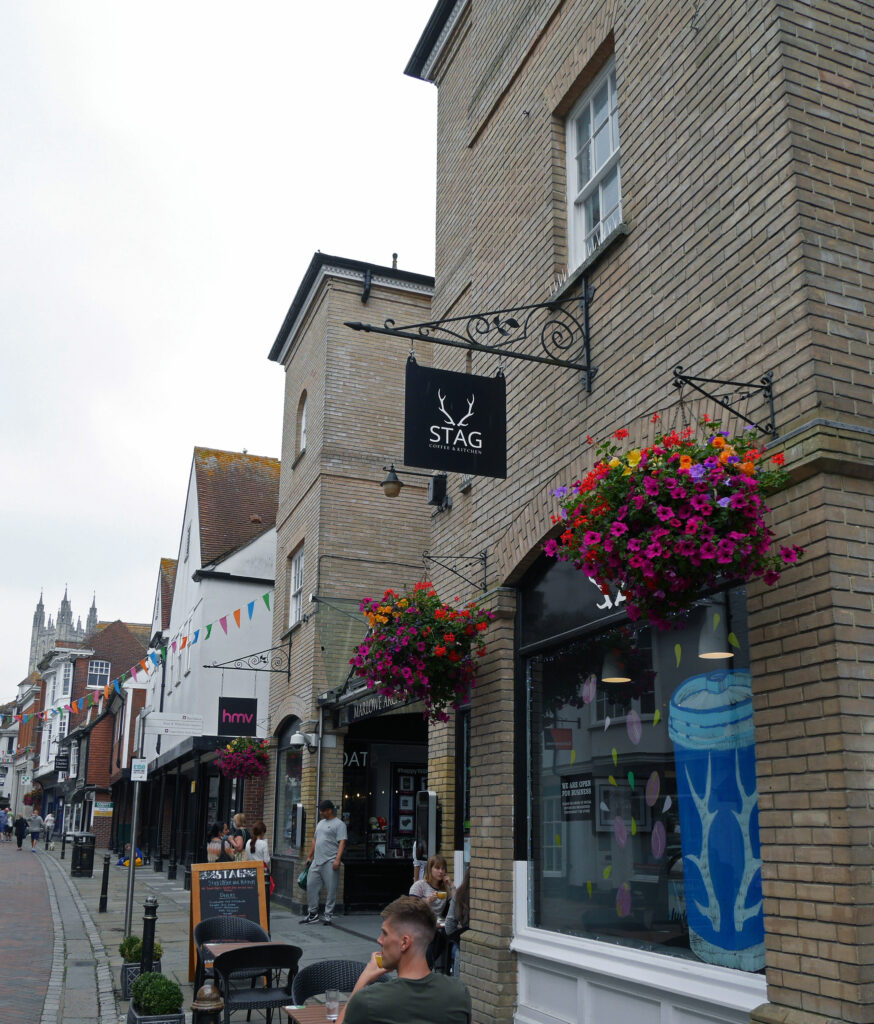 Stag Coffee & Kitchen is an affordable brunch spot in a popular part of the city. Catering for various dietary requirements, their menus are very forward thinking and feature lots of options for vegetarians and vegans. With a mix of indoor and outdoor tables, you can choose the seating that makes you most comfortable in this post-lockdown UK. I am so looking forward to visiting again soon, perhaps we will try the lunch menu next time?
Thanks for reading my blog today.
Love Kat xxxx