When our friend Kirsten first arrived in the UK, she came to stay with us in Canterbury for a few days. I was at work until the end of the week, but I was at least able to show her around our home city in the evenings. On her first night here we wanted to take her to a restaurant that is typically British, as we couldn't have her eat any other type of cuisine for her first meal in the UK. Luckily we remembered The Old Weavers restaurant in town which serves pies and roast dinners in one of the high street's oldest buildings. It is black and white fronted and located right next to the River Stour, with an outdoor seating area at the back of the building that overlooks the river. We booked a table for 6:45pm on the Wednesday that she arrived, but fortunately for us the restaurant was quite flexible and we could get an outside table a little earlier than that.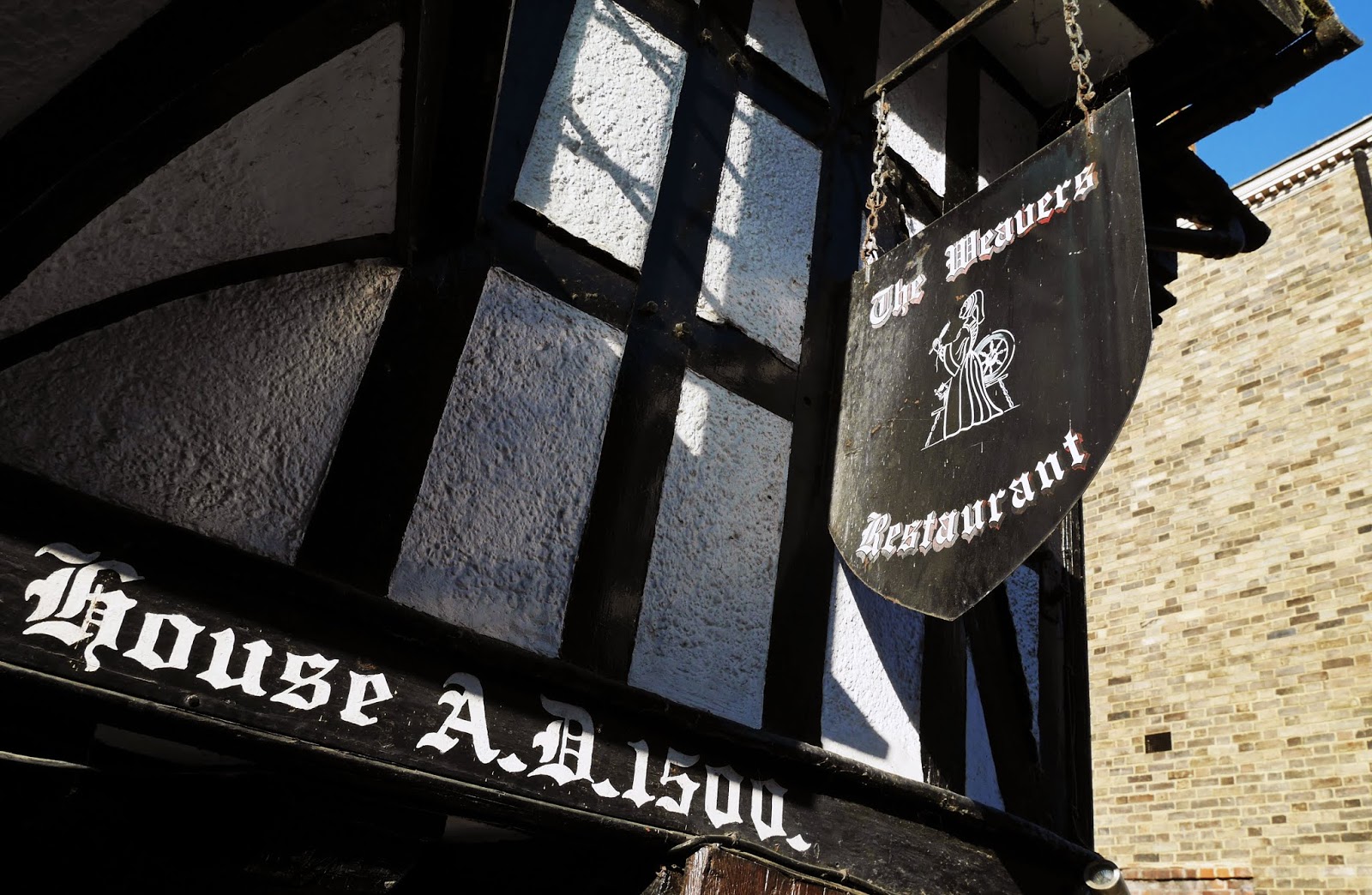 We were sat at one of the tables overlooking the river and the view was spectacular. Whilst we were choosing our food and waiting for it to arrive, we really enjoyed catching up with Kirsten and viewing the city from a different perspective to normal. On the menu there were lots of classic British favourites such as roast dinners, pies and stuffed Yorkshire puddings. Stuart and I opted for roast dinners and Kirsten chose a stuffed yorkshire.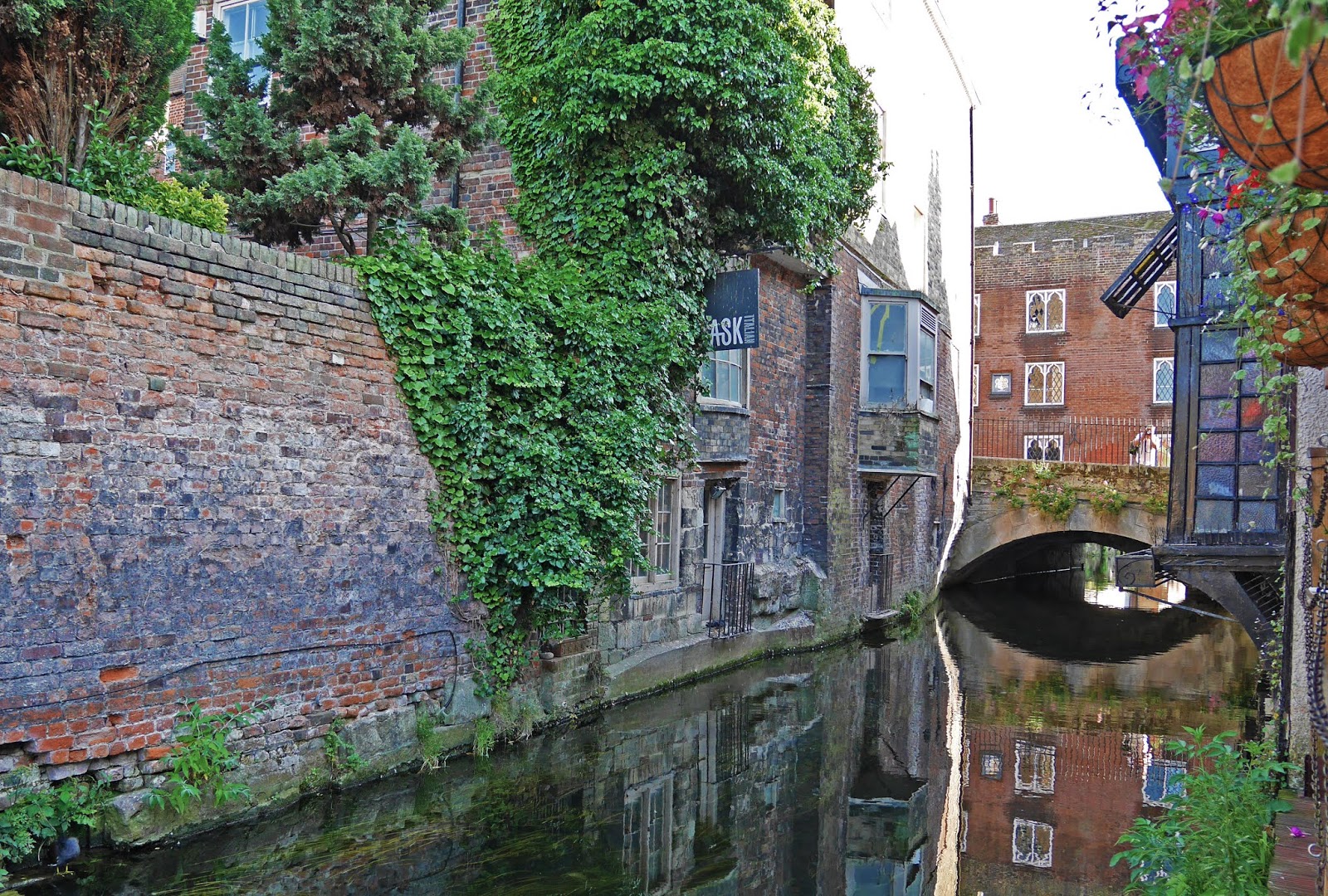 When the food arrived, there was so much of it. I had a vegetable tart as a meat alternative and we each got a bowl of vegetables with our meals, which had the most delicious roast potatoes inside. Normally I don't have roast dinners out as I'm a firm believer in the fact that they aren't as good as home cooked roasts, but my meal at The Old Weavers was fantastic. The vegetables were cooked so well that I'd honestly have been happy with a big bowl of veg for dinner. Stuart and Kirsten really enjoyed their meals too and Kirsten was thrilled to have found yorkshire puddings so early on in her UK trip.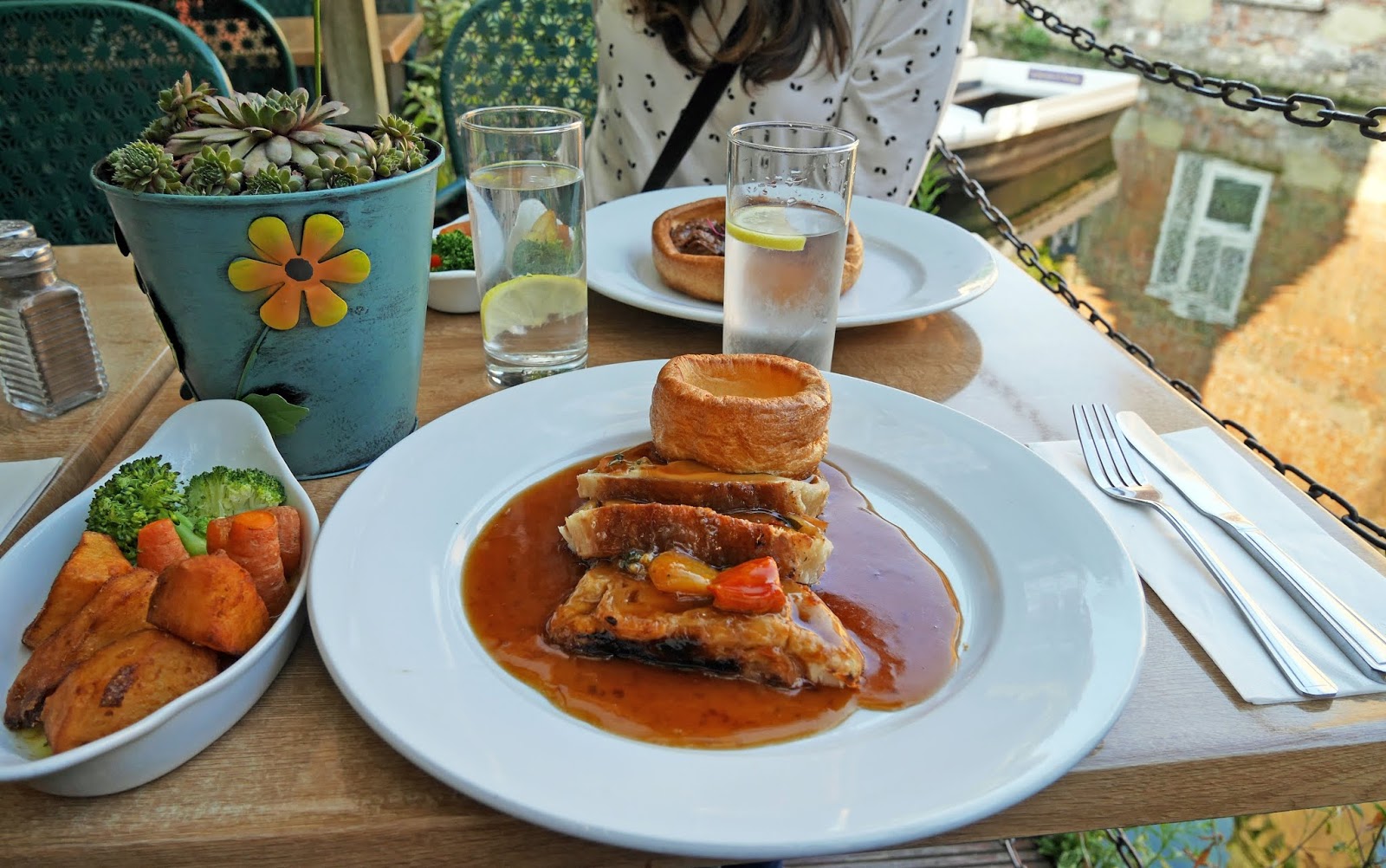 We didn't stay for dessert as we wanted to catch the second half of the World Cup semi-final at a local pub, but we were certainly full enough just having mains. The Old Weavers sells British comfort food in a historic city building at a fair price (£10-15 a main). It's the perfect place to take visitors to the city who want to eat good British food and experience Canterbury's heritage.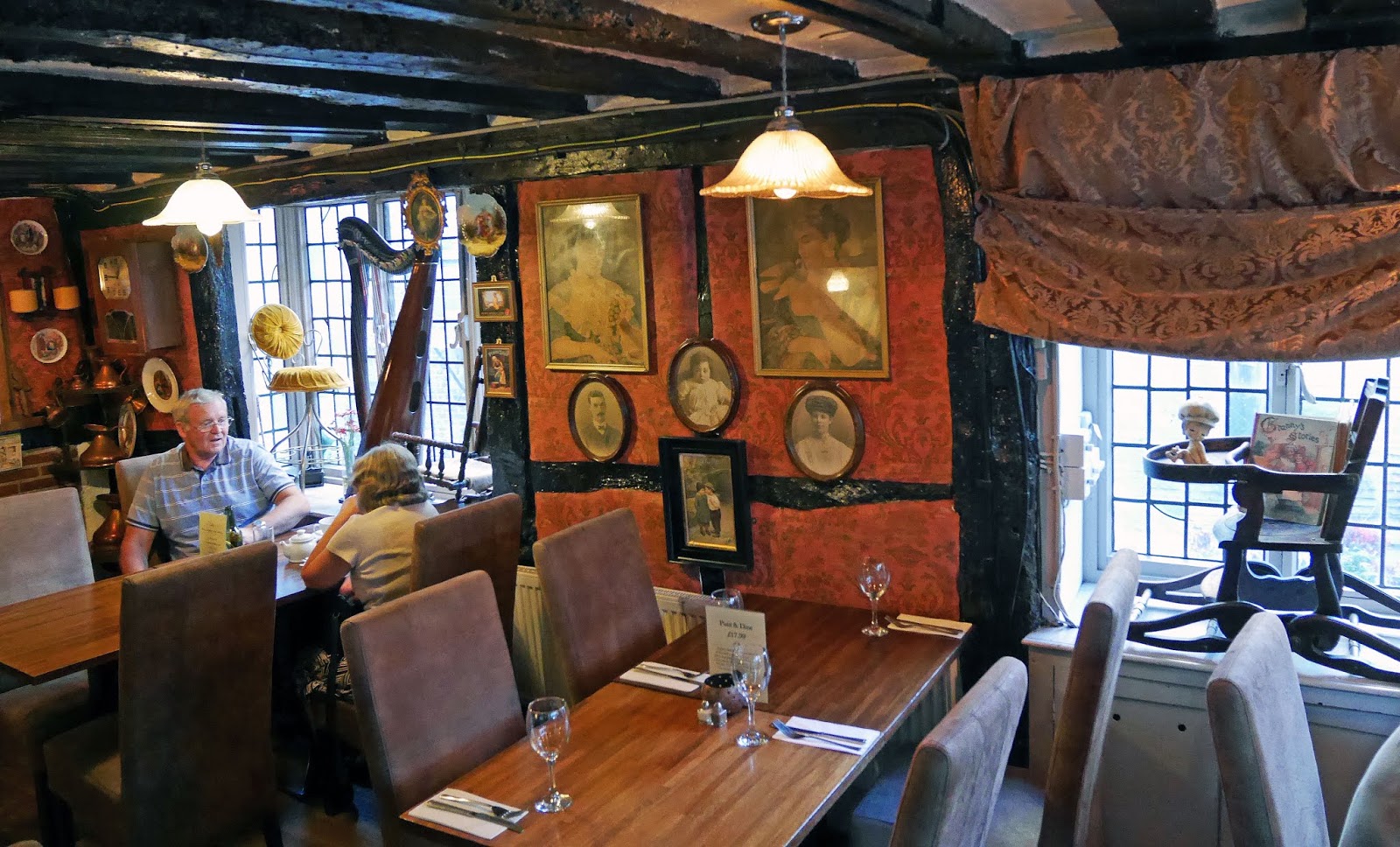 We thoroughly enjoyed our time at The Old Weavers and will definitely take visiting friends or family there again soon. It's a really special independent restaurant in the city!
Have you ever been to Canterbury? What did you think of the city?
Thanks for reading my blog today.
Love Kat xxxx