One of the best things about living in Canterbury is the sheer number of independent or small chain restaurants in the city centre. Every time we pop into town it seems, I end up noticing somewhere new and I keep making note of the restaurants so that we know to come back to them at some point. One of the restaurants that I noticed recently was The Skinny Kitchen and although it's been on the High Street for a few years now, it was only after seeing photos of the food on Instagram that I really thought, ooh the food and juices look amazing, we must visit. My blogging best friend Mario (Metaphorically Me) came to visit last Friday and we spent nearly 3 hours at The Skinny Kitchen, eating delicious food and catching up. I enjoyed the restaurant so much last week that I wanted to share my experience on the blog today, so read on to find out why The Skinny Kitchen is where you should visit for your next meal out in Canterbury.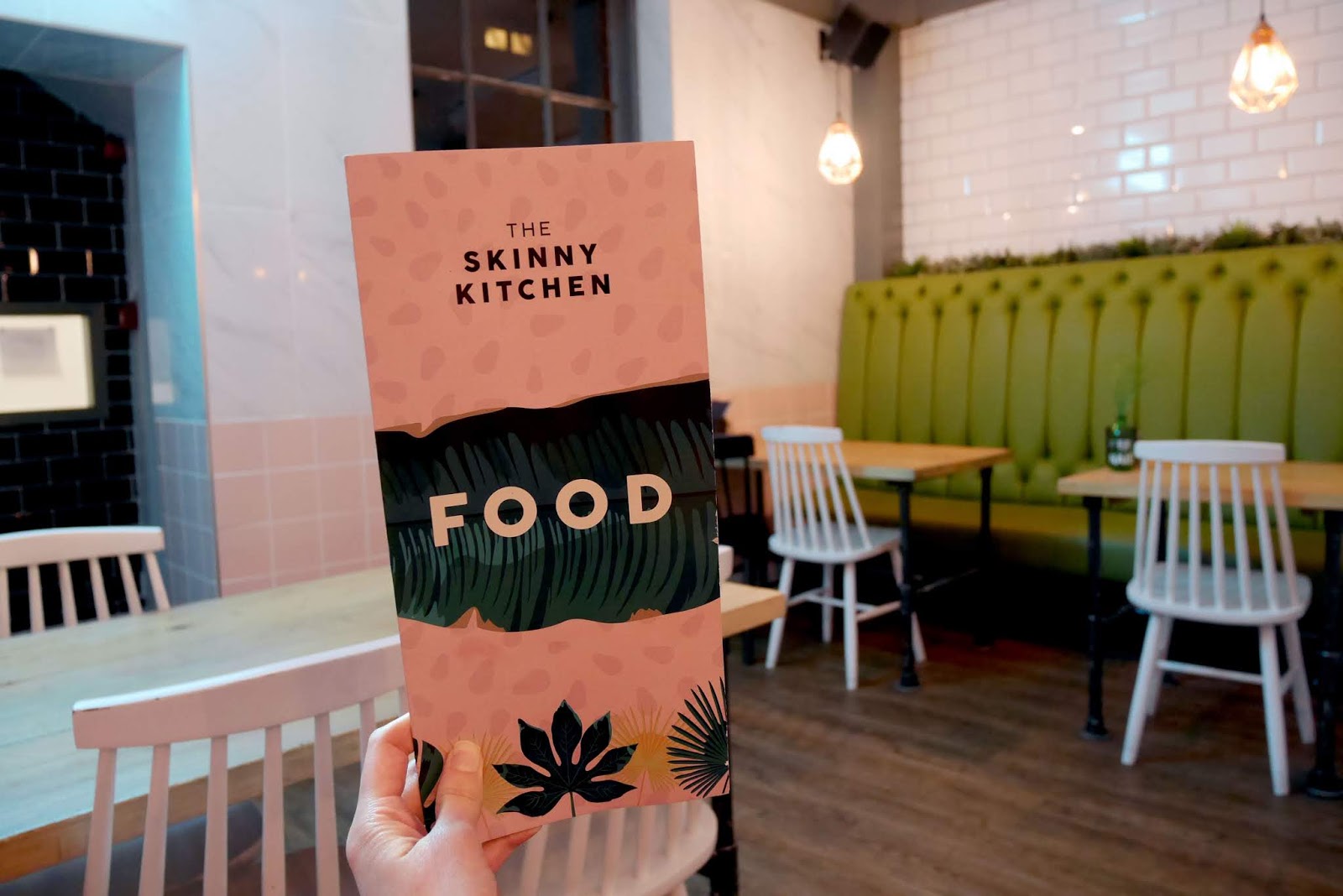 As soon as you walk inside The Skinny Kitchen, you will instantly be blown away by its colourful, island theming. One of the waitresses mentioned that Ibiza was the main inspiration for the decor and I can easily see why – the interior screams holiday. Despite visiting on a Friday night, we were provided with a table right at the core of the restaurant, in full view of the interesting walls and typography.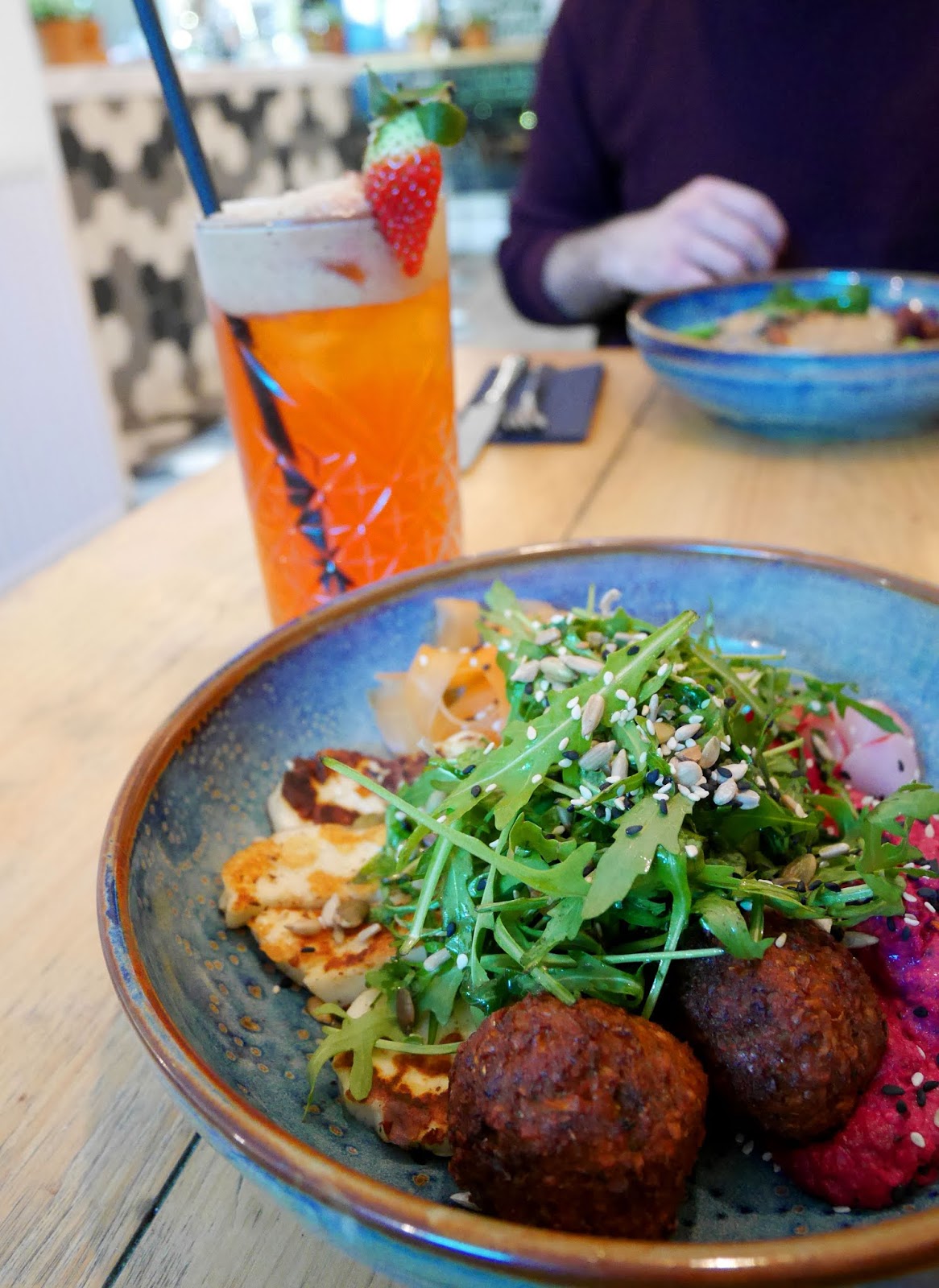 The Skinny Kitchen specialises in healthy food, smoothies and juices, so when it came to picking a drink, I knew straightaway that I wanted to try one of their fresh juices. I chose a "Strawbazzle" (strawberry, apple and basil) fresh juice which was a somewhat unusual combo, but when I tasted the drink the flavours worked so well. The juice was very pretty too as it was a bright red colour and also accompanied by a strawberry slice on the side of the glass.
For our main courses, both Mario and I had the protein bowls, which are another Skinny Kitchen specialty. Mario opted for the Peanut Chicken Bowl and I went for the Falafel and Halloumi Bowl, which featured beetroot hummus. My bowl was delicious and each of the elements complimented each other so well, ranging from the rocket and falafel to the berry pink beetroot hummus and halloumi pieces. I maintain a highly vegetarian diet so this meal was perfect for me – very tasty and meat-free.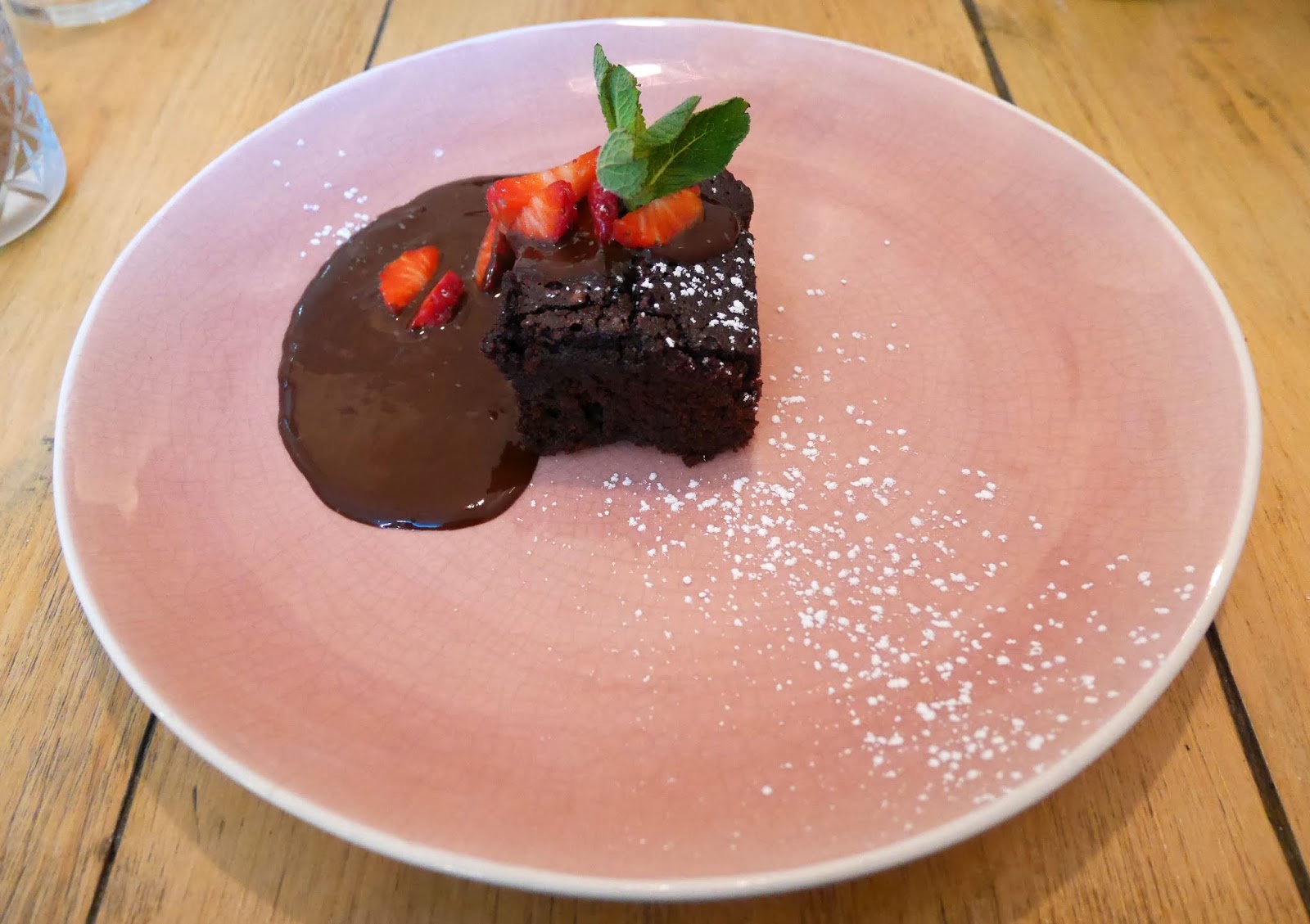 After really enjoying our main meals, there was no question about whether we'd order desserts. The Skinny Kitchen offers a variety of puddings and the chocolate dishes sounded incredible so we both chose different chocolate-based desserts. My brownie was deliciously chocolaty and although I couldn't finish it, I'm so glad that we did order dessert as it's now made me want to head back to The Skinny Kitchen and try some of their other sweet treats.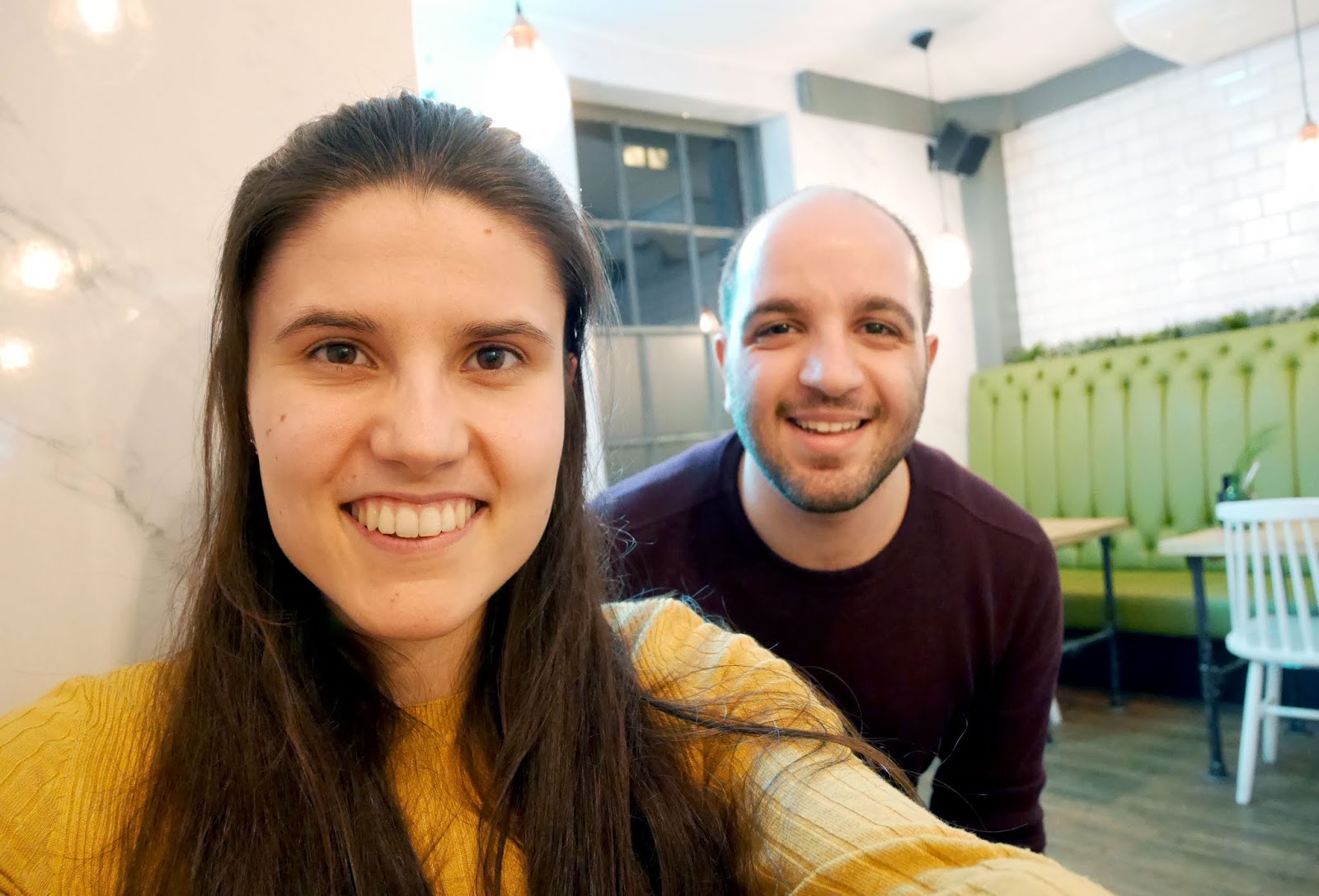 Even after we'd finished eating, the staff at The Skinny Kitchen were happy for us to remain at our table until closing. This was the icing on the cake for me as I hadn't seen Mario for ages and we wanted to eat somewhere that would let us sit and chat for a while. When closing time actually came around, we left the restaurant happily, chatting about what a great dining experience we'd had. To the staff at The Skinny Kitchen in Canterbury: thank you. I will definitely be coming back with Stuart for a date night soon, as the food was just divine.
Thanks for reading my blog today.
Love Kat xxxx